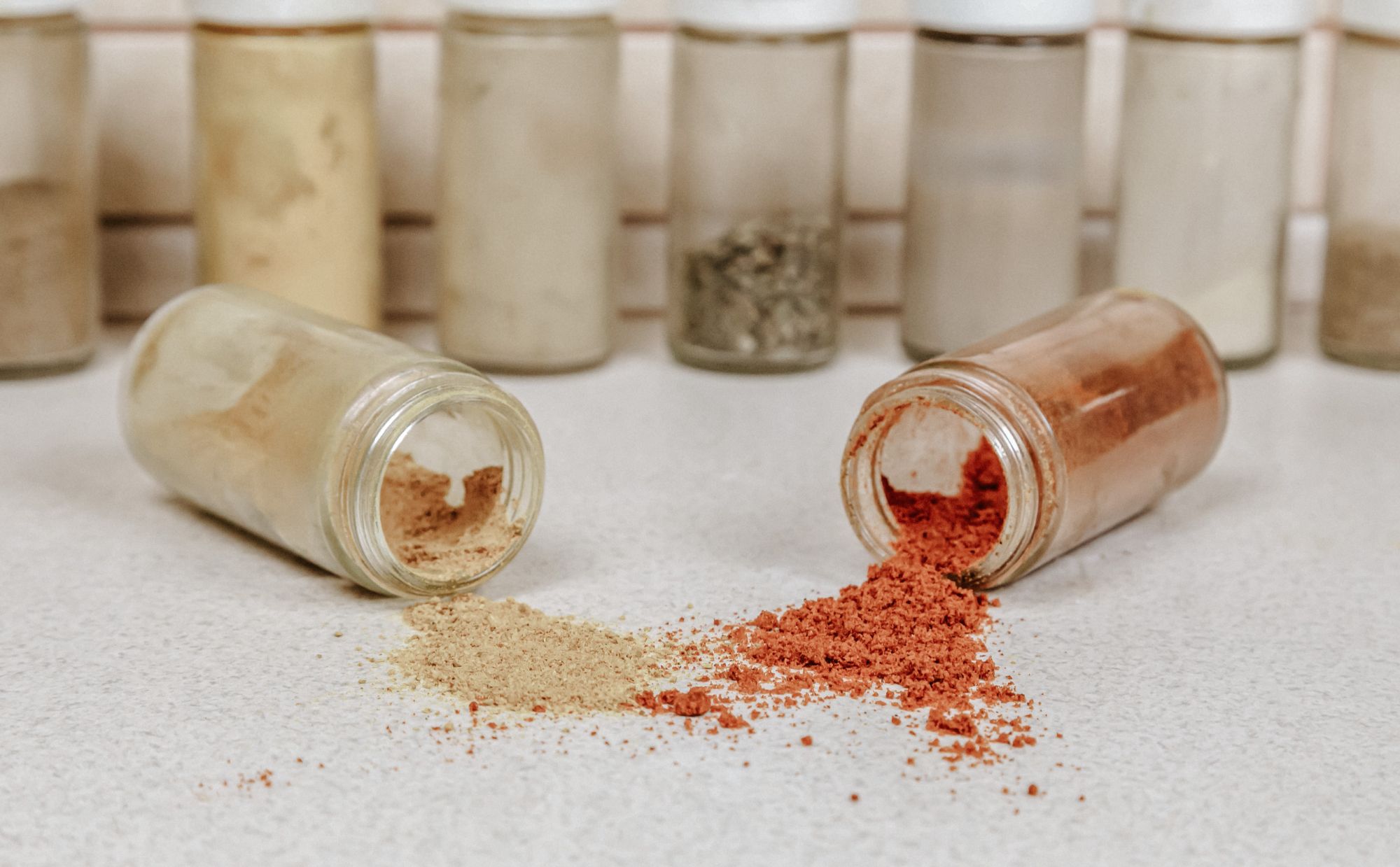 Himalayan Salt (Sodium Chloride)
Himalayan Salts is said to be the cleanest salt on the planet, and is believed to contain 84 of the possible 92 trace minerals, almost identical to those found in the body. It has a lovely, pretty, pale pink colour.
Epsom Salt (Magnesium Sulphate)
Believed to help rid the body of toxins.

Dead Sea Salt (Sodium Chloride)
Mineral rich salts from the Dead Sea with reputed therapeutic effects.
Rhassoul Clay (Moroccan Lava Clay)
Mined in the foothills of the Atlas Mountains, this is a spa quality clay from Morocco. Also known as Ghassoul it is mineral rich and gentle enough for use on even sensitive skins, it can also be used as a hair mask. Can be activated using water or hydrosol such as rose water if you want a subtle scent. Rhassoul Clay contains minerals such as Silica, Magnesium and Calcium and renowned for its cleansing, nourishing, exfoliating and rejuvenating properties.
The word Ghassoul derives from Arabic work ghassala meaning to wash. When moistened it has a silky feeling on the skin, almost lubricating whilst also exfoliating and drawing.
Rapeseed Wax
Our candles are now made with rapeseed wax. This wax is grown in Europe and is fully sustainable and renewable. It offers fantastic scent throw and burn times.
Flowers and Petals
We use a range of flowers and petals to decorate our soaps and in our bath salts to add to your bathing experience.
Colours.
The only colours used in our products are plant based such as alkanet root and spirulina, or coloured clays.
Packaging.
Our soap is packed into boxes which can be re-cycled. They are made fro recycled card and printed with eco-friendly ink.
Other Stuff.
All our products are paraben, SLS and Palm Oil Free.